Date: 12 April 2018
Client: Client
Project Type: Building Renovation
Hill completed a new addition to the existing cafeteria of approximately 4,500 square feet. This addition consists of site work, landscaping, foundations, anchor bolts, structural steel frames, slab on grade, brick veneer, metal stud/gypsum board walls, metal wall panels, translucent wall panels, metal roofing, BUR, interior finishes, wood and hollow metal doors, storefront and aluminum frame systems, decorative panel systems, acoustical treatments, acoustical ceiling systems, miscellaneous specialty systems, fire sprinkler system, HVAC, plumbing, and electrical. This phase of work consists of the complete renovation of the existing cafeteria space. Included in this scope is demolition of flooring, some ceiling demolition, new metal stud framing / gypsum board work, new serving line equipment, specialty items such as column wraps, new acoustical treatments, new acoustical ceiling, lighting, fire sprinkler system, minor HVAC work, some plumbing.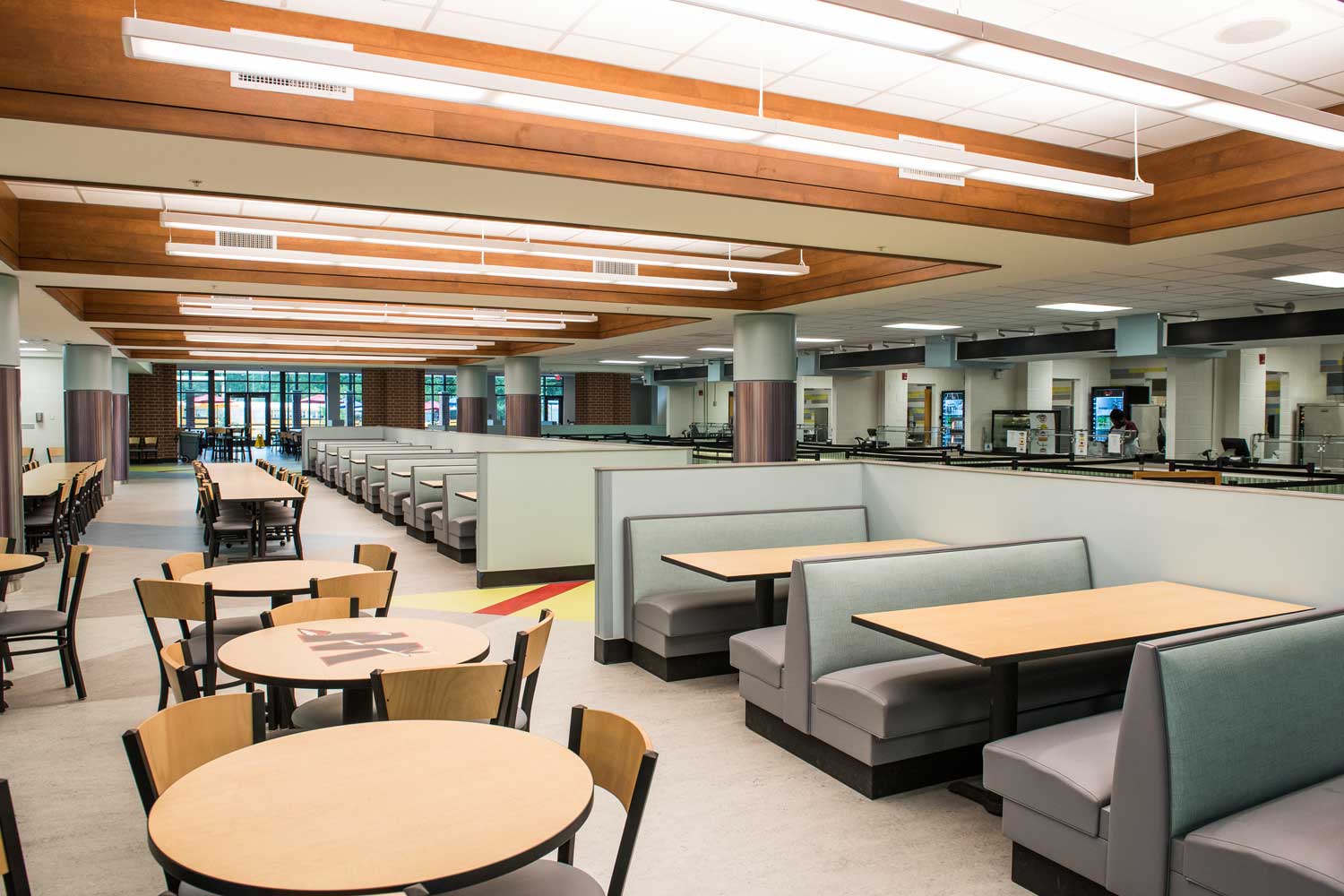 You may be interested in...
Let's Start Something new

Say Hello!