Dining hall addition with serving area, main dining area, private dining area and 2nd floor lounge.
Date: 2010
Client: Ashley Hall School
Project Type: Building Renovation
The Ashley Hall Dining facility is completely new construction and will serve as the campuses main dining hall. The project sites on a busy corner on Rutledge Ave, near MUSC. There was only a tiny lay-down area in the back, which made construction and material deliveries challenging.
The two story structure sits on top of 116 auger cast piles that extend to around 87 feet deep. The dining hall is furnished with a new state-of-the-art kitchen alongside an open service area. The dining area itself has 28 foot tall ceilings with windows running along each side and electric roller shades to control daylight and heat from the sun. There is also a private dining area in addition to the main dining area on the first floor. The second floor has a student lounge that is open to the dining area below. The roof will also be used as a playground/activity space possibly using artificial sports turf.
The Dining Facility is a 12,500 square foot enclosed multi-story facility with a 5,700 square foot exterior portion. The Dining Facility boats the following functions: Main Dining (including food preparation area, server, small group dining room and high-ceiling dining room); Dining Porch; Student Lounge (mezzanine); and Activity Roof.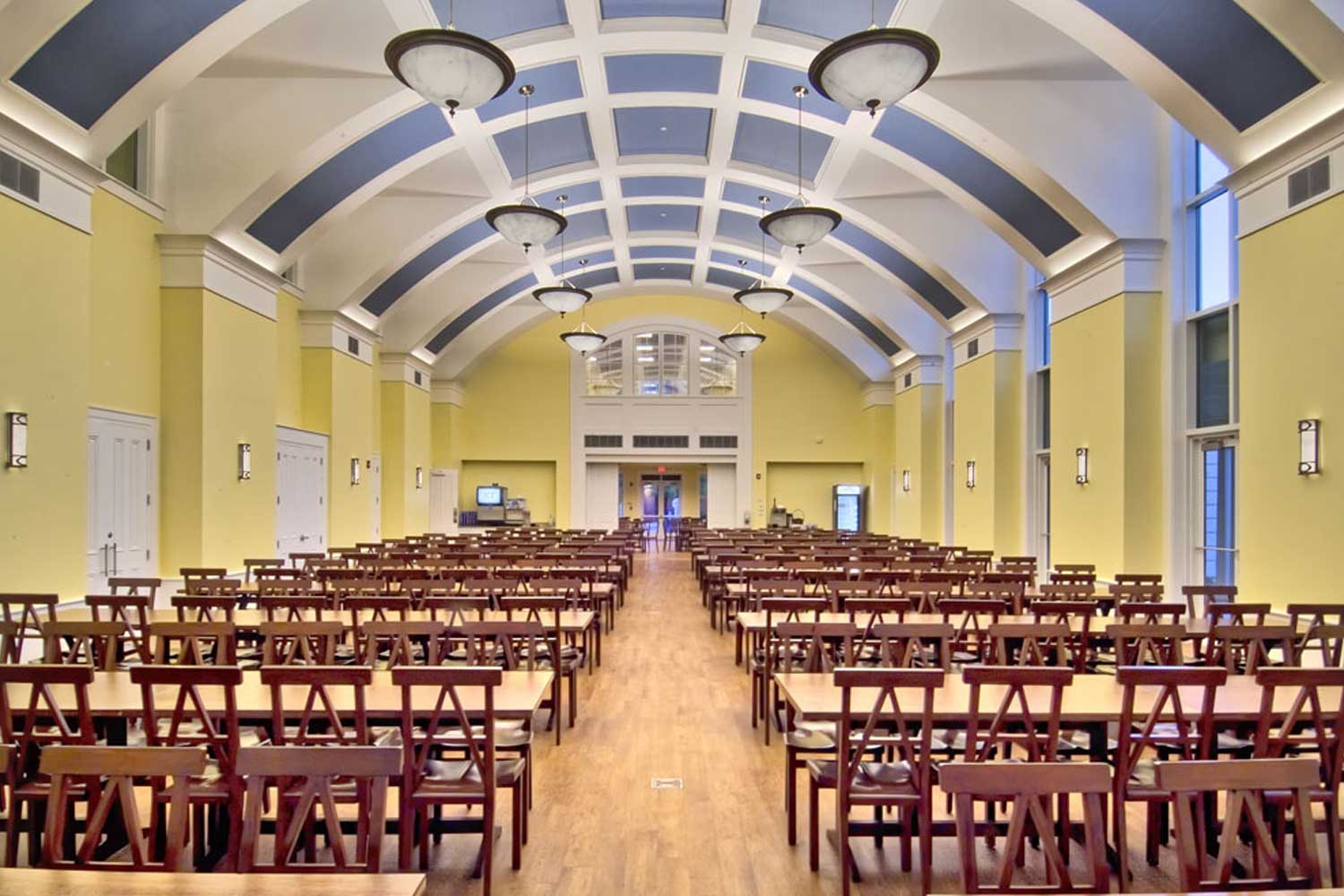 You may be interested in...
Let's Start Something new

Say Hello!