CCSD DISTRICT 2 REGIONAL ATHLETIC STADIUM
Date: 12 April 2018
Client: Client
Project Type: Building Renovation
The CCSD Stadium, located at 1010 Warrior Way in Mount Pleasant, was ready for opening kickoff on August 31, 2018 after seven long months. The Hill Team, led by Bart Bodkin, Steve Griffin, and Mike Blalock, as well as numerous and dedicated subcontractors, suppliers, and tradespeople, made this challenging project a reality.
Hill Construction worked with Charleston County School District, Cumming Construction Management, Inc., McMillan Pazdan Smith Architecture, ADC Engineering Inc., Critical Systems Engineering, LLC, Hussey Gay Bell, MMSA Inc., and Owens and Associates to complete this first of its kind facility in the Lowcountry. The Design-Build project consisted of construction of a 6,000-seat high school multi-sport athletic facility with a synthetic sports field turf and an integrated LED video and audio scoreboard.
Construction of the six buildings was a combination of masonry, steel frame, and metal studs. Exterior skin was a combination of polished CMU block, brick veneer, and metal wall panels/soffits.
The project also consisted of an extensive 10+ acre sitework and hardscape package that included three separate emergency vehicle entrances.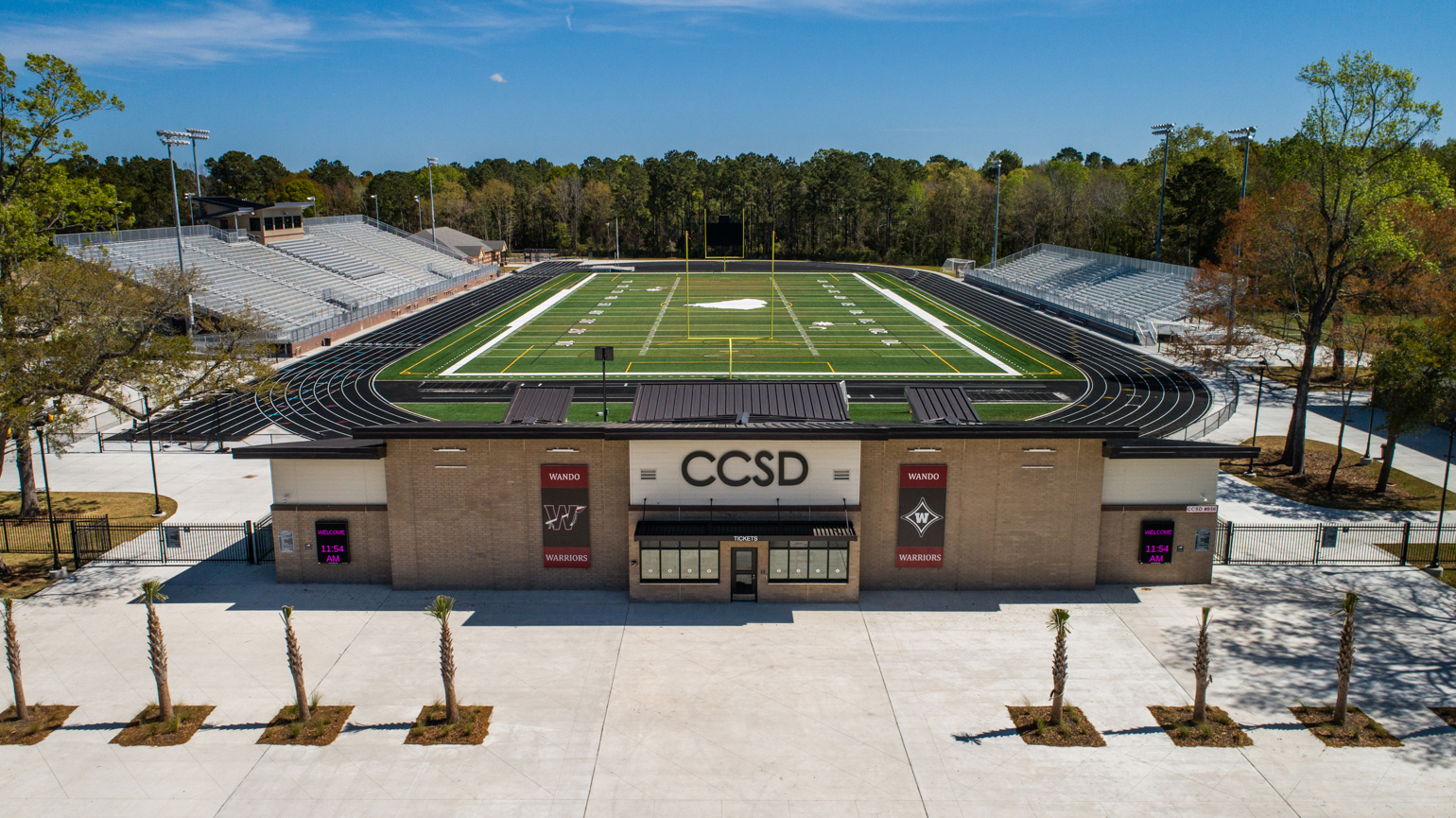 You may be interested in...
Let's Start Something new

Say Hello!